This article has links to products and services we love, which we may make commission from.
If you want your in-house staff members and remote teams to feel more tight knit than ever, virtual team building activities are the way to go.
These games will help you leverage enthusiasm, vision, and purpose by bringing people together for some crowd-pleasing activities.
Team building games for remote workers strengthen communication skills to emphasize a shared identity in any organization.
It also allows people working from home to feel included and supported.
Here is a list of the best strategically designed premium and free virtual team building games that will have your employees roaring with laughter and engagement to boost motivation.
All you need is Zoom or Loom to start having fun today.
You may also enjoy our guide to Zoom games aimed at everyone, and games for coworkers such as funny rapid fire questions.
Virtual Team Building Activities For All
1. Rose and Thorn Icebreaker
This is one of the best team building games for large groups to serve as an opening icebreaker so that people can get to know each other better.
Each person should get a minute to share their rose statement (anything that makes them feel happy or grateful) and their thorn (a challenge they are currently facing).
For example, a person may say that their rose is starting a new position at the firm or a place at college and the thorn might be not getting to meet people face to face.
Or their rose might be getting a Peleton bike for Christmas and the thorn is getting over the fear of starting classes!
As an employer or team leader, this team building game will provide plenty of insights into people's lives, especially with things they usually may not share during meetings.
More examples for roses (grateful) – thorns (challenge):
Latest iPhone – fear of breaking or losing it
New haircut – styling it can be hard
Training for marathon – hitting that wall
Instant Pot gift – how on fiery pressure steam 'ell do you use it
There is also a 'pruning' follow up. Team leaders or fellow members could offer up support suggestions.
It's also a nice way for members to connect with each other in future…
Hey, Laura! How is the new veg patch coming along? Did you manage to fix your soil problem?
Share your rose and thorn icebreaker experiences below in the comments!
You might also like our free Zoom backgrounds which you can download and add as your wallpaper.
2. The Critical Thinking Game
This game is one of the most fun staff meeting ideas where you can use a lateral thinking exercise to ask people questions and have them make a difficult choice under pressure.
The questions you can ask are – "What are the 3 things you would bring to a deserted island and why?"
Give each person only 2 minutes to think about their answers, then go around taking turns to discuss them.
You will be amazed by how differently people think and plan their lists.
Some answers might be humorous, while others could be very practical.
During this exciting get to know your coworkers game, people might instantly bond if they share the same items or thought process.
If you want more than an icebreaker, make it a bigger project by adding layers.
Give team members roles that match or don't fit their CV skills and experiences.
Set the scene on a strategic island with specific resources like the TV show Lost or The Wilds.
Another challenge is to move the goal posts at specific times during the challenge.

Challenges may include:
A storm has caused damage to progress so far
$X humanitarian aid has been offered – how would the team divide it up?
Friendly neighboring country has sent resources but something has to go…
Add time limits and external pressures to put the heat on.
Ask groups to evaluate their performance as a team including their academic goal and social (soft skill) goal.
This is straight out of the Cooperative Learning teaching toolkit, a phenomenal resource for trainers.
3. A Team-Building Activities For Travel Fans
Looking for something less college and more wordly? Straight out of the travel guidebook without leaving the comfort of you own home, teams can visit Paris and learn more about Parisian culture!
This group conference call takes the pain out of organization as the Parisian host does everything for you.

All you need to do is select a date and get ready to learn about the city of Paris, French food, art and celebrities!
Played over Zoom, the local host meets the team over video call and sets the humorous tone of the hour-long call.
They split larger groups into teams and use the 'rooms' function of Zoom for pre-set challenges.

Since it is expected smaller groups complete these tasks, it the perfect onboarding virtual game for companies employing new team members.
Here is an example of one of the challenges "the Parisian smile".
This entertaining virtual team building game has been hugely popular with companies moving their Christmas parties, onboarding process and annual conferences online. Sound familiar?

They have worked with likes of Airbnb, Chanel, and Netflix.
Find out more and reserve your spot in Paris for the day.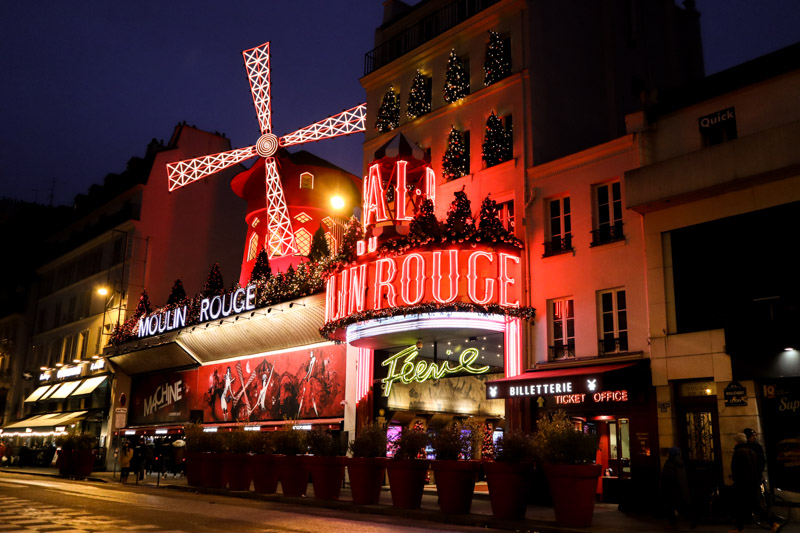 4. Virtual Open Mic Night
Since this game may be a little daunting for shy and introverted people, you should always give everyone prior notice instead of surprising them at the last minute.
For this get to know your coworkers game, each person is given the opportunity to showcase their talents and learn about each other's skills.
Ask each participant to either read a poem, write a joke, play their favorite instrument, or even just narrate a story that interests them.
Spend about ten seconds between each performer to give them all a round of applause.
In case some members do not want to do a live performance, they can also record their talent on Loom and send you the video to play during their turn.
All they need to do is sign up to Loom before the event and allow the software access to their computer's webcam and microphone to record a short video.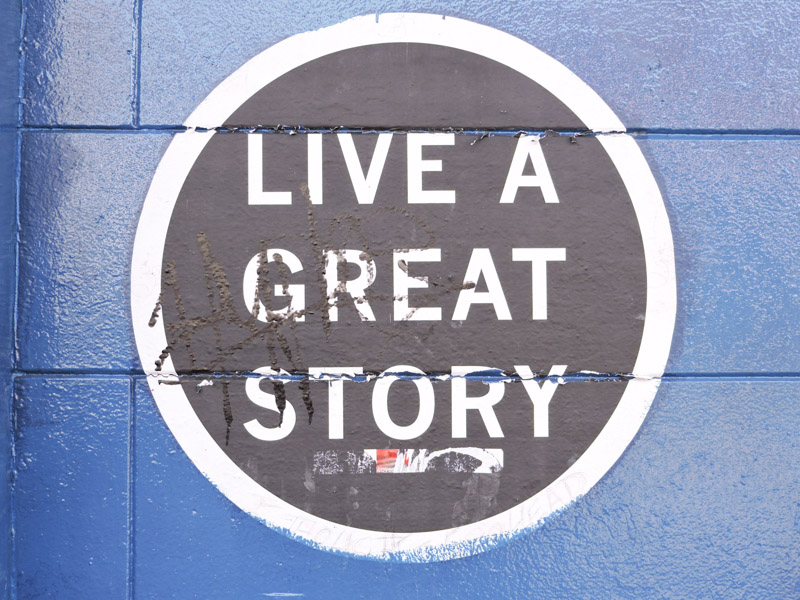 5. Group Puzzle Challenge
This facilitated challenge by 100 Points Challenge has been super popular among teams from the start of the year.
The online challenge takes place over Zoom and the host talks you through ten mind-bending puzzles which then form the overall 'master puzzle' which teams are encouraged to use Google for.
The group is split into competing teams who are set against the clock for additional pressure.
Teams usually complete the puzzle around the 40 minute mark.
This is the perfect virtual team building challenge for businesses who want to see how their employees perform in tricky situations while keeping the vibe light.
6. How Well Do You Know Your Team?
If you are a team leader, this might be your favorite game for large groups to get to know everyone and discover random facts about them.
This can also be one of the best fun staff meeting ideas with the theme "About Me."
You can ask each person questions such as what food they would eat for the rest of their lives, their favorite holiday destination, or even ask about what movie they love and why.
The answers to these questions may also help you organize incentives for top employees in the future.
Alternatively, you can also collect everyone's responses (only keeping the players' names to yourself) and encourage the whole team to guess who the displayed answer on the screen belongs to.
This also works with baby pictures. Want more of these quick trivia style ideas?
Check out our quiz rounds guide here.
7. Virtual Show and Tell Icebreaker
When it comes to virtual team building games, this is one of the most exciting choices.
Each Zoom attendee can have 5 minutes to present an item that means a lot to them and explain its uniqueness.
For example, someone can show the audience and discuss their favorite book and why they love it so much.
Or they can show off a souvenir they brought home from their most recent holiday abroad.
Examples may include:
Instruments
Jewelry
Pets
Art
These virtual challenges give opportunity for team members to open up in a safe space.
Team leaders need to create a community which ensures trust beforehand for these types of activities to work well however, the show and tell props give quieter members something to hide behind and a focus to talk about.
It can also curb the more outgoing members of the group from consuming all of the space too. Win win.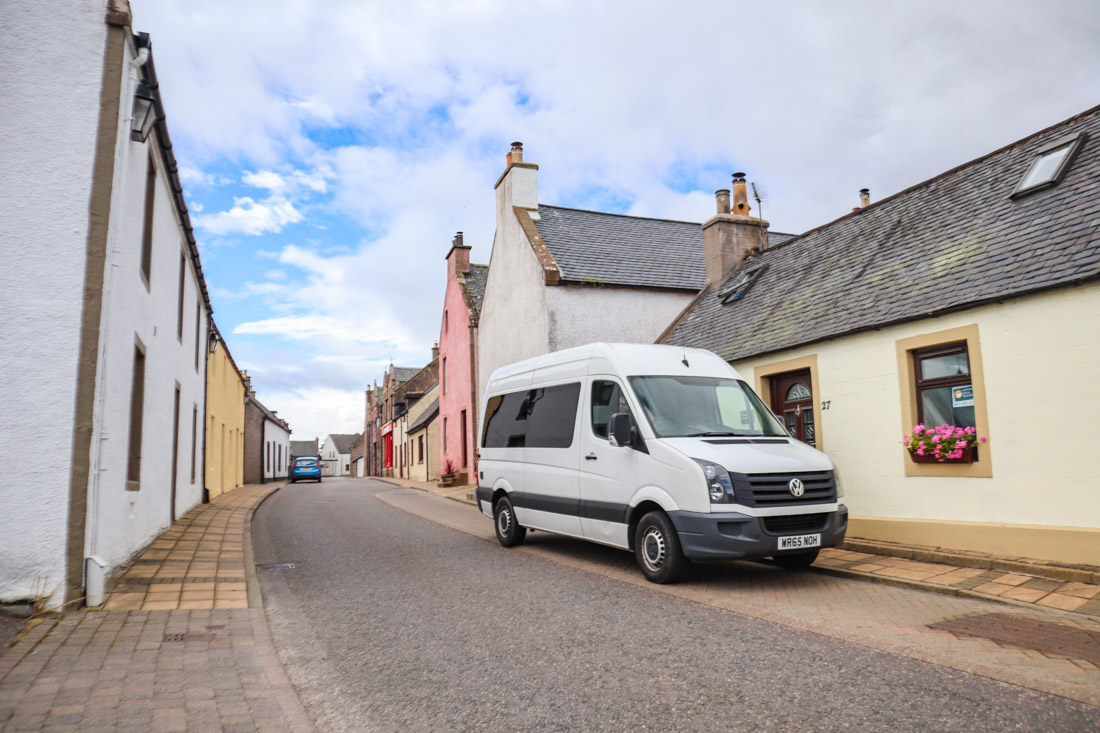 8. Show and Tell Photography
This game is like the above mentioned, but this time everybody must take a single snapshot of something meaningful and talk about why they chose to photograph that specific subject.
Everyone can have 5 minutes each to use their smartphones and take a picture of their desk space, children, pets, favorite outfit, or anything they are fond of and want to share with the team.
After the game, you can have everyone send you their photos to create a digital collage that can be emailed to each participant as a memento.
Make sure to gush about everybody's pictures equally and ask questions to let them know that you are paying attention to all their creative ideas.
Otherwise, people may not feel motivated enough to participate in future virtual games.
9. Virtual Escape Room Adventures
This is one of the best paid virtual team building games for groups of four or more.
For 60 minutes, players can collaborate to do an online escape room and solve a series of exciting puzzles.
The Escape Game Remote Adventures boost teamwork and communication skills because everyone is stuck in the same tricky scenario and must bounce ideas and listen to each other to play the game correctly.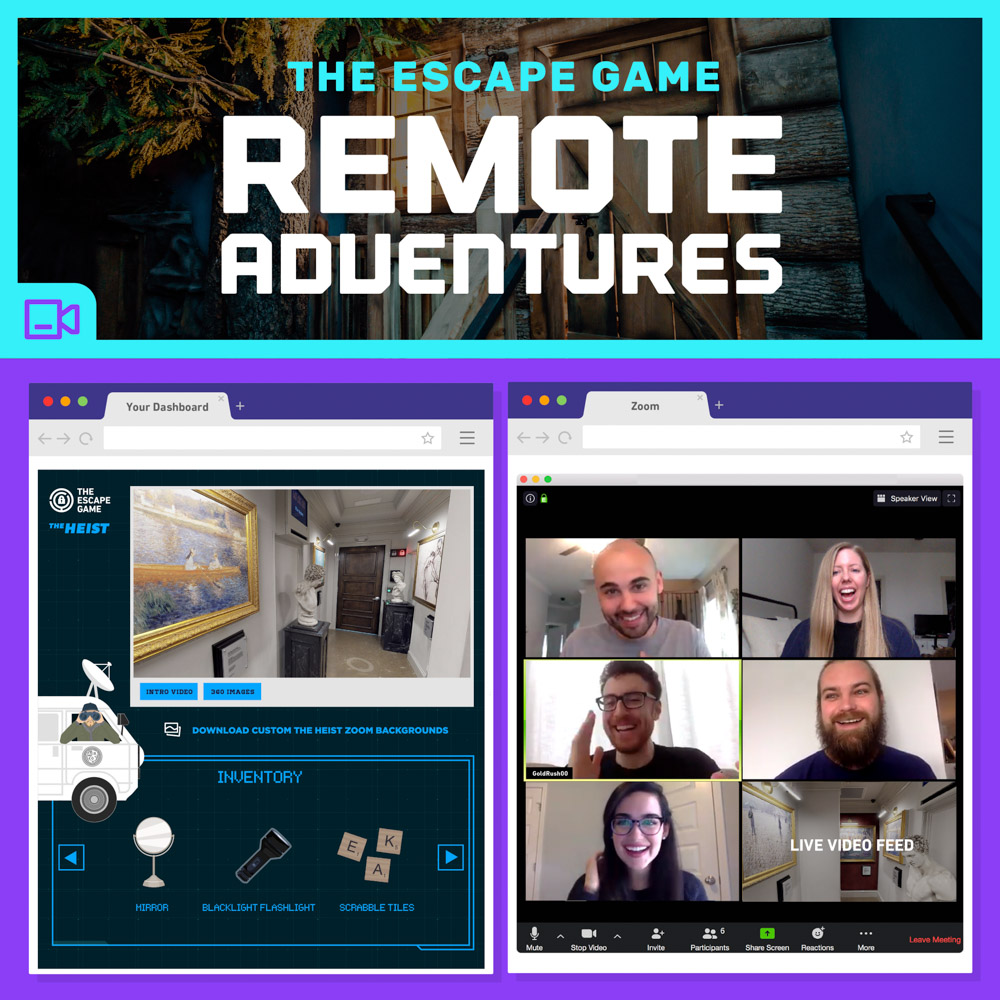 There will be a live camera feed showing the room, and participants will have to look around to find clues and try to escape within the time limit.
The Escape Game costs approximately $30 per player, but it is worth the money because it is one of the most fun and unique virtual team-building experiences you can invest in.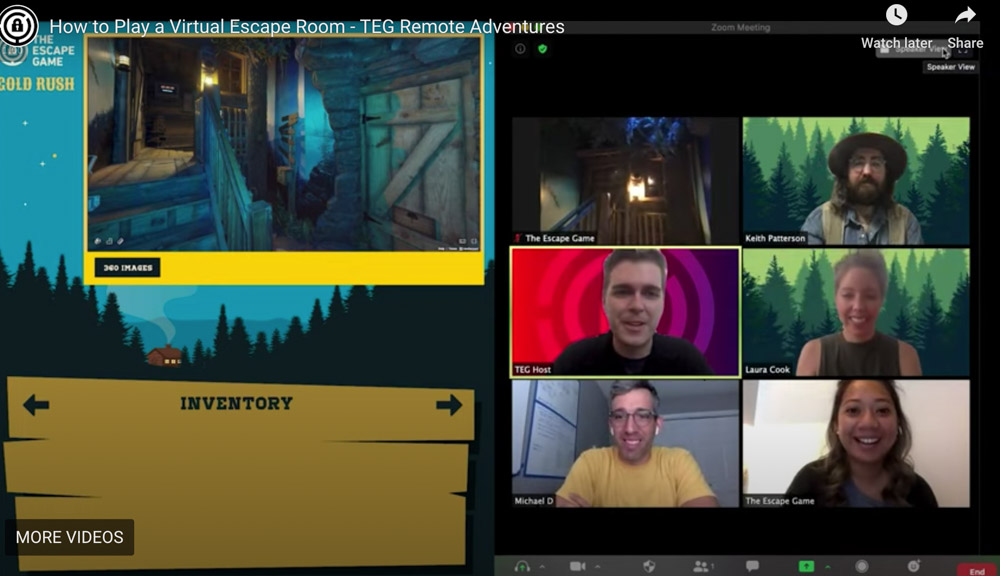 10. Current Events Virtual Team Building
For this game, you will need to prepare a current news story to give the team to read before starting, and then discuss their thoughts for 10 minutes each.
During these 10 minutes, no one else can disrupt the speaker despite having different opinions.
Every participant should have a fair go explaining their own individual thoughts, and then at the end, you can set aside some time for a group debate.
The story you choose can be anything – Business, Politics, Global Events, Entertainment, etc.
Remember to have a moderator to mute everyone aside from the speaker, especially someone who can break up any arguments.
If you know the team well, a disruptive version of this activity can be used.
When the speaker is discussing the topic, team members can put their hand in the air if they feel they are umming and ahhing too much or if a fact is incorrect.

The latter wouldn't work with personal pieces.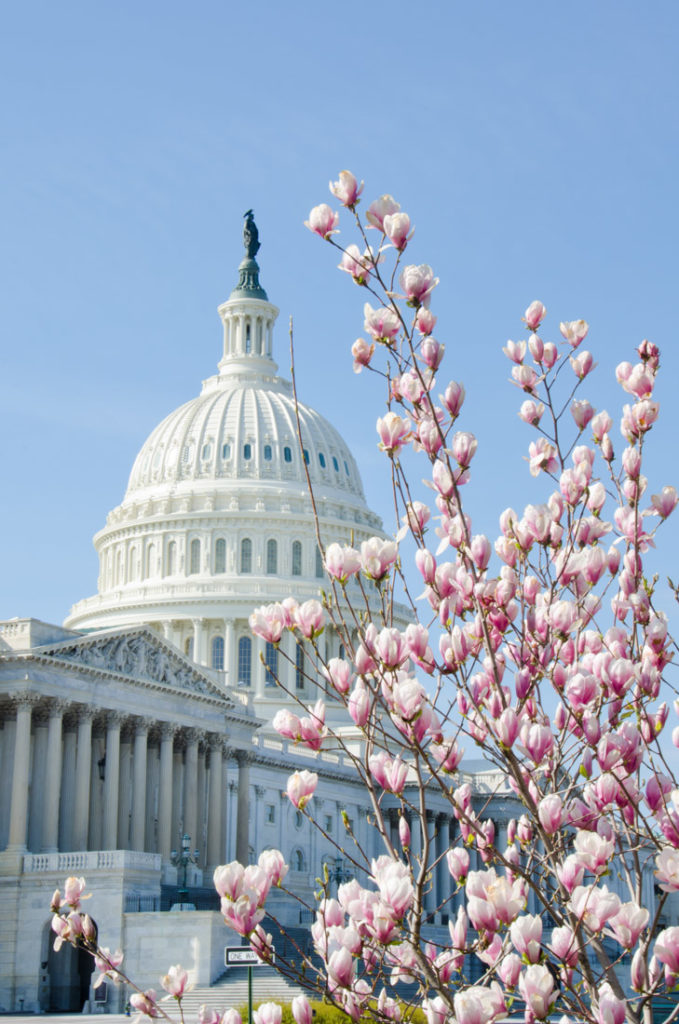 11. Virtual Trivia on QuizBreaker
Everyone loves trivia because it is an excellent opportunity to exercise a person's quick-thinking abilities and general knowledge.
For the best trivia virtual team building games, you can use QuizBreaker.
This web app can curate up to 100 questions that are carefully researched about a chosen topic.
By inviting your participants to QuizBreaker, they can also skip the questions they are unable to answer.
This will save you a lot of time. Instead of researching the subject yourself and coming up with creative questions and answers, QuizBreaker does all the work for you.
QuizBreaker costs $2 per month for each user, and you can also create the teams you want on your account to send them an invite.
You can also set up a challenge and a weekly leaderboard to celebrate the top trivia winners.
12. Virtual Scavenger Hunt with Scavify
Who does not love a thrilling scavenger hunt? It is impossible to resist a day of fun while interacting with each other as players solve numerous challenges.
Your team will jump at the chance to take part in this activity.
Through Scavify's mobile app, participants can shoot photos and videos, answer questions, scan QR codes, and even provide feedback without leaving their homes.
It is one of the best virtual team building games for remote members.
Scavify generates all the challenges for teams to complete and monitors all progress for you.
It is also one of the top-rated virtual team building games for large groups and has been used by companies like Cisco, Google, eBay, Exxon Mobil, and CVS Pharmacy.
Final Words
By engaging with employees through these virtual team building games, you can understand their strengths and weaknesses more effectively.
This will be beneficial in the long term when you need to delegate tasks to individuals.
Your remote staff members will be grateful for the opportunity to play these games and appreciate your leadership qualities to bring them all together for some fun and excitement.
Most of the team building Zoom games are free, but the paid ones on third party platforms are worth every cent because they boost communication, trust, cohesion, and productivity like no other.
Where else would someone get to play an escape room during this pandemic if not for a virtual platform that is carefully designed to challenge their mind and team-building skills?
Even though people love remote work for the flexibility it provides, it can get lonely at times.
The lack of emotional connection with coworkers may demotivate some, and they may also feel undervalued as though the company has forgotten about them.
Therefore, virtual teams that need a strong bonding experience will cherish these games to no end, and you will notice the results in their work performance and positive moods.
What's your recommended remote team building activity? Tell us in the comments below.
About the Author
Shipra is an extrovert who loves all kinds of virtual games, which is why she has picked her favorite ones for your teams to enjoy as well. She will come to work for your company just to play the virtual Escape Room.